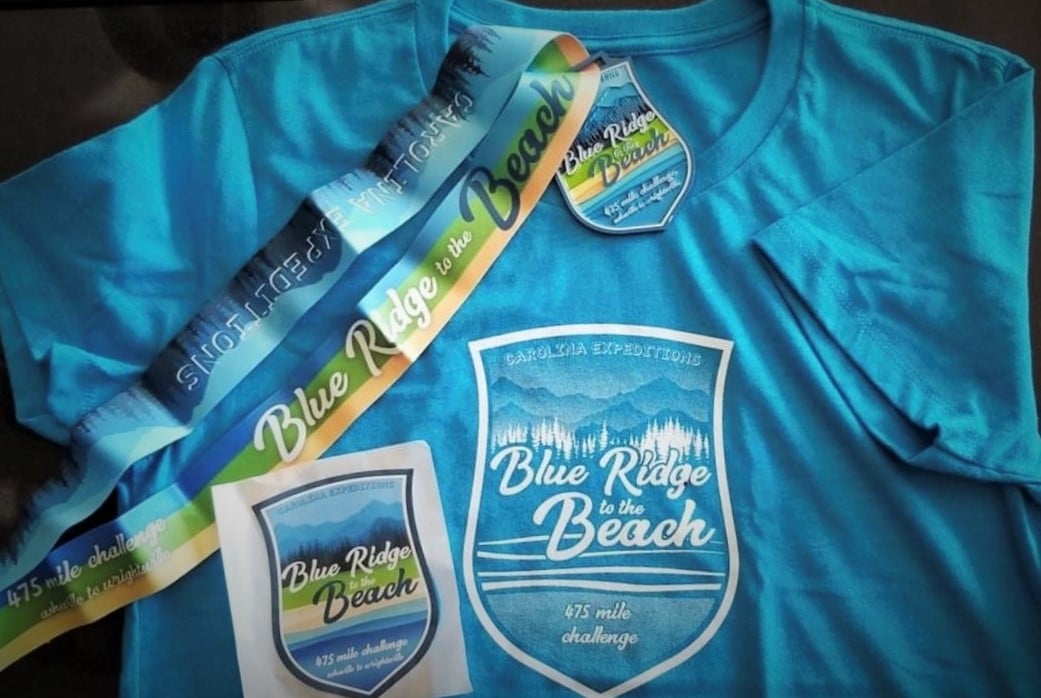 Studies have shown medals and awards can benefit their recipients in many ways, including improved subjective wellbeing and higher self-esteem. They can also help motivate people to strive harder for future achievements.
In addition to amazing medals and awards, custom promotional items like water bottles, hats, reusable bags, and flashlights can also leave a positive lasting impression and add more value to your event(s).
How exactly can unique promotional items help promote and grow your events, though? What's so special about them that makes them a good incentive for people to participate in or come to your events? How can they help you win the favor of sponsors?
Help Increase Participation + Grow Your Event
While taking home a unique custom medal motivates people to participate, cool promotional items and swag are icing on the cake that adds that extra touch to your event. Higher perceived value attracts more participants.
For sponsors, high-quality custom medals, plaques, and various promotional items can serve as an irresistible branding strategy. Note that in the US, experts forecasted sponsorship spending to have reached $24.2 billion in 2018. The main reason companies invest in such programs is to boost brand awareness. With that said, to win the favor of sponsors, you must give them the means to showcase their brand at your event.
That's why custom promotional items should be in every event director's arsenal. You can use these products as a type of sponsor incentive, in the form of logo placement. Meaning, the brand logo of the sponsors themselves will show up on the promotional items. The more sponsors know their brand will be on display, the more willing they will be to say yes to your proposal.
Promo Item Effectiveness Relies on Staying Power
To maximize your investment in promotional items, they must provide utility or value. Otherwise, recipients quickly forget about them, or worse, toss them in a trash bin. If this happens, you can probably expect prospective participants to ignore your events.
That said, you should invest in promotional items that have a useful purpose aside from being a pretty display. A few examples of the top promo products are water bottles, hats, tote bags or backpacks, flash drives & flashlights.
Everyone has a need for these products, so they have a life span that exceeds well beyond your event. They have a staying power you wouldn't find in advertisements like fliers. The longer a person can use a promotional item, the greater a brand's exposure.
Medals, Awards & Promotional Items at Your Event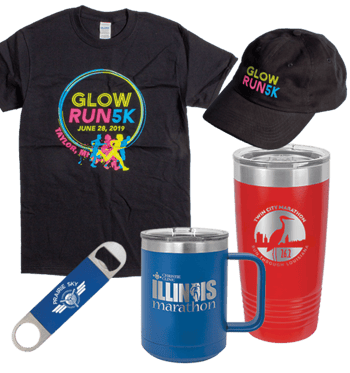 Brand placement for the big day itself can further help entice sponsors. An event day activity that can have a major impact is how you display all of the unique custom medals and/or promotional items.

For example, if you're organizing a 5K race or marathon, you may consider dedicating an area near the finish line where all of the medals and exclusive promotional products are displayed in a way that is sure to grab everyone's attention. This display of custom medals and all of the awesome promotional items, along with the actual awards ceremony (if you're having one), is prime real estate to promote both sponsors and your event, and it helps generate more excitement.
Great Promo Products Make Your Event Memorable
As you can see, custom medals, awards, and promotional items can play a huge role in the success of an event. By choosing quality promotional items that are functional and provide high perceived value, you can make your event stand out.
Ready to make your event the talk of the town, perhaps even for years to come? We can help! Get in touch with an experienced sales associate at Maxwell Medals & Awards and we will assist you in creating a successful, memorable event!