"Oh, my goodness… the 5K medals just arrived and they look AMAZING!!!!!! THANK YOU!!!!! I truly appreciate all your help and the wonderful work of the design team!
We have definitely found our race medal partner moving forward and will be sure to pass your name along to others!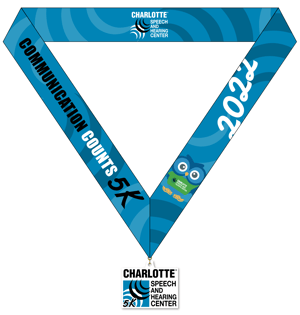 WOOO HOOOO!!! Off to grab a few teaser pics and get them up on social media!
THANK YOOU!!!!"
- Emily J. Chuma, CFRE | Director of Development | Charlotte Speech and Hearing Center